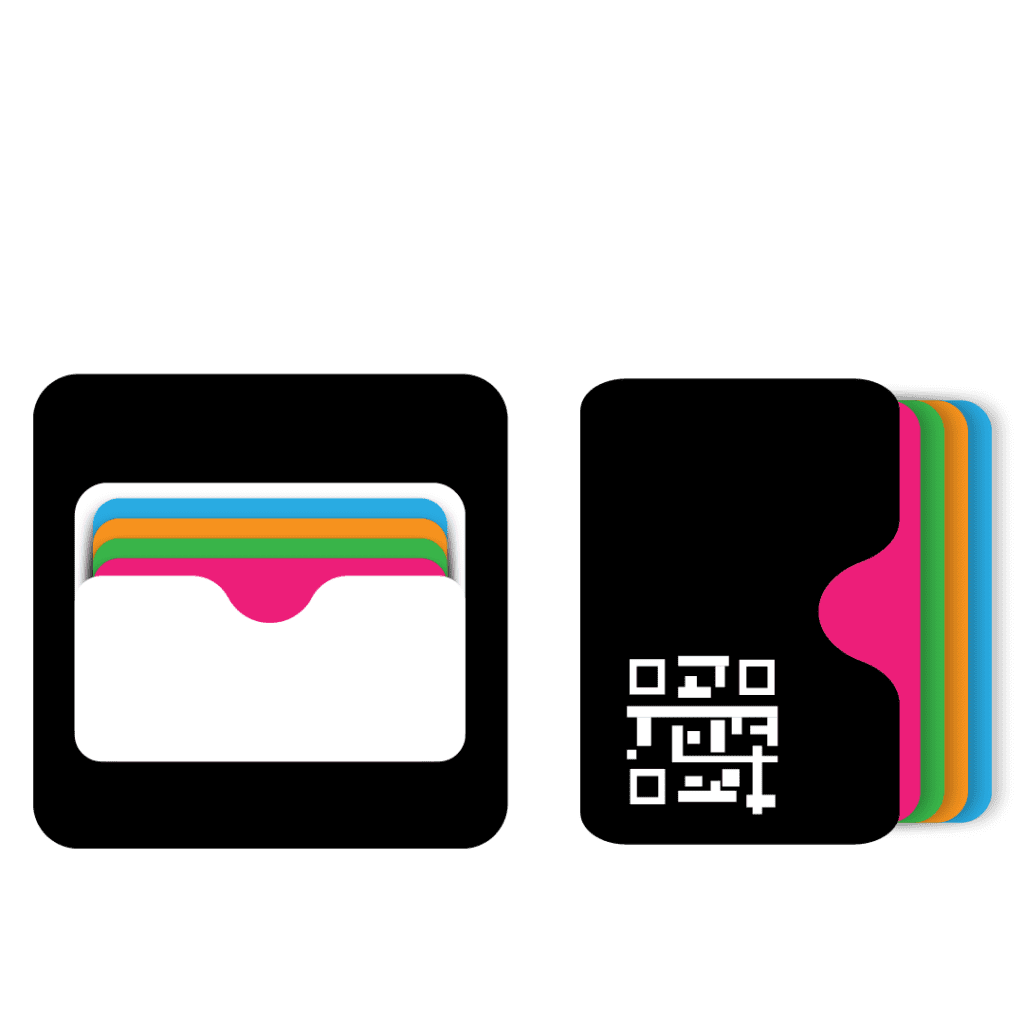 Digital Wallet Pass Applications
What is a Digital Wallet Pass?
---
A Digital Wallet Pass is an app-based communication tool. It uses apps already installed on more than 266 million smartphones in the US to deliver dynamic content directly to pass subscribers.
Works on both iPhones & Android Phones. Most phones already have a digital wallet app installed.
Create customized Virtual Supporter Cards that can be kept long-term in digital wallets.
Send instant Push Notifications to any or every passholder to engage and activate followers.
No Legal Issues: App owners have already accepted Terms of Use to receive wallet notifications.
No SPAM Issues: All notifications are received instantly – no waiting for carriers to deliver.
Key Features
---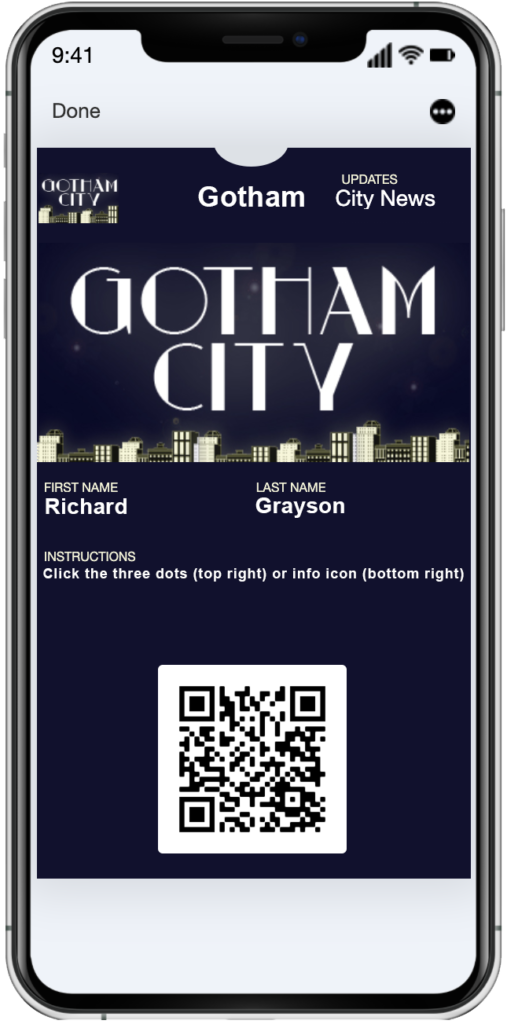 Customize each Digital Wallet Pass with First Name & Last Name of passholders.
Generate Unique Serial Numbers & Barcodes/QR Code (used in digital ticketing similar to airline tickets)
Include clickable links that direct passholders to important news, fundraising URLs, virtual events, etc.
Include phone numbers for passholders to Click to Call.
Geo-Fencing can send in-app notifications to passholders who approach a defined address or area.
Avoid quality content getting lost in the sea of social media. Share videos and photos directly with passholders.
Create and send dynamic media developed just for subscribers to reward your most engaged supporters and followers.
General Uses for Digital Wallet Pass
---
One-Stop Shop for the most Current Information about your organization or campaign.
Drive supporters to RSVP for Events, including in-person rallies and Telephone Town Hall Meetings.
Fundraise More Effectively: Ask supporters to donate by clicking on a Fundraising Link.
Calls to Action: Patch supporters directly to legislators to advocate on behalf of a cause by including a phone number for them to click and notes on what to say.
Updates and Reminders: Deliver event/action/deadline reminders. Wallet Pass notifications can be delivered at the precise date/time of your choosing to active users.
Voter ID/Surveying: ID Voters by sending them notifications that link directly to brief online surveys.
Collect additional contact info from pass holders like email address, and drive them to your social pages.
Specific Uses for Digital Wallet Pass
---
Campaigns and Legislators: Voter ID, Name Recognition, Issue Information, Legislative Updates, Calls to Action, Volunteer Opportunities, GOTV for All Elections, Fundraising Links, Event RSVP, etc.
Cities/Counties: Update residents on planned city events, council meetings, charitable organizations, ongoing projects, power outages, road/water maintenance, code violation reporting, weather warnings, etc.
School Districts: Parents/Students can access links to academic/athletic calendars, weather/COVID closings & openings, and under-used sections of the school/district website. Send notices regarding important registration requirements and deadlines to improve enrollment.
Health Care Providers: Can be used to notify that a vaccine is available, that a vaccine has been taken, that a user is a specific health care member. A fit for seniors who struggle with health care provider apps, but who need an easy way to get notifications using an app that is already on their phone.
Transit Authorities: Provide updates on construction, closures and openings to help commuters navigate transit system upgrades. Drive users to surveys to learn more about their experience using public transit.
Labor Unions: Organize conventions with a pass that notes virtual/physical event times, breakout sessions, social events, voting info and more. Notifications can be timed or can be triggered by a geo-fenced barrier. Empower strike organization using Wallet Pass geo-fencing. Notify participants as they arrive where to rally, and how to demonstrate responsibly. Provide information that helps users understand the issues at hand. Links can take users to action/donation/volunteer opportunities. Phone links can take users to hotlines, targeted legislative offices, and action/event RSVP's.
Vaccine Pass: Proof of vaccination certified by vaccine provider/medical insurance provider. Valuable for front line workers, concertgoers at specific venues, and other socially-close, large-scale public activities.
How Does Wallet Pass Work?
---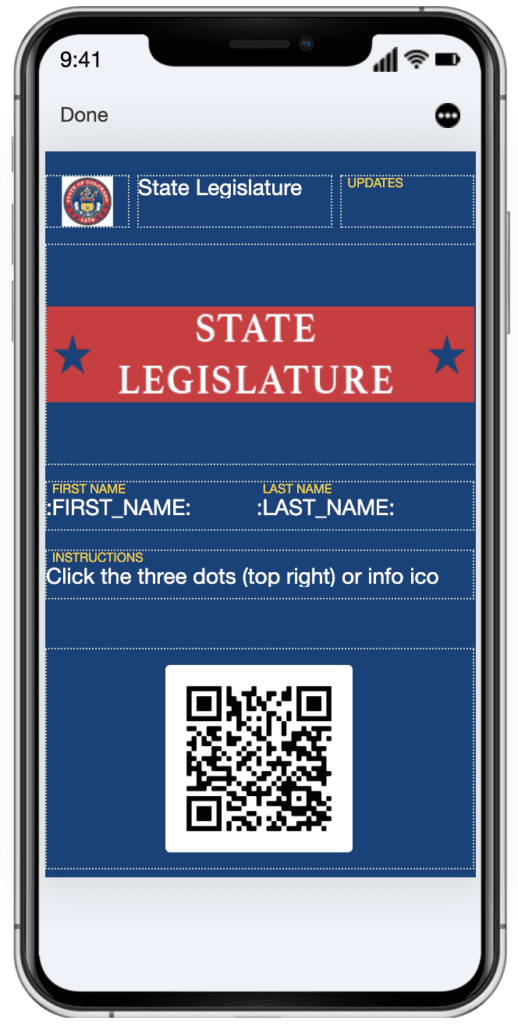 TTHM works with you to design a custom Wallet Pass for your organization.
We then use Peer-to-Peer (P2P) Texting to deploy Wallet Pass to your targeted audience.
Recipients simply click a custom link in the text to "Add the Pass" to their digital wallet.
Update content on passes in real-time without the need for passholders to accept changes.
Instantly send all passholders (or a specified subset) unlimited in-App Notifications that link directly to the Wallet Pass to view new/updated content.
Detailed Reporting shows who has downloaded the pass, who has added it to their wallet, how long passholders have had the pass in their wallet, and who may have removed the pass.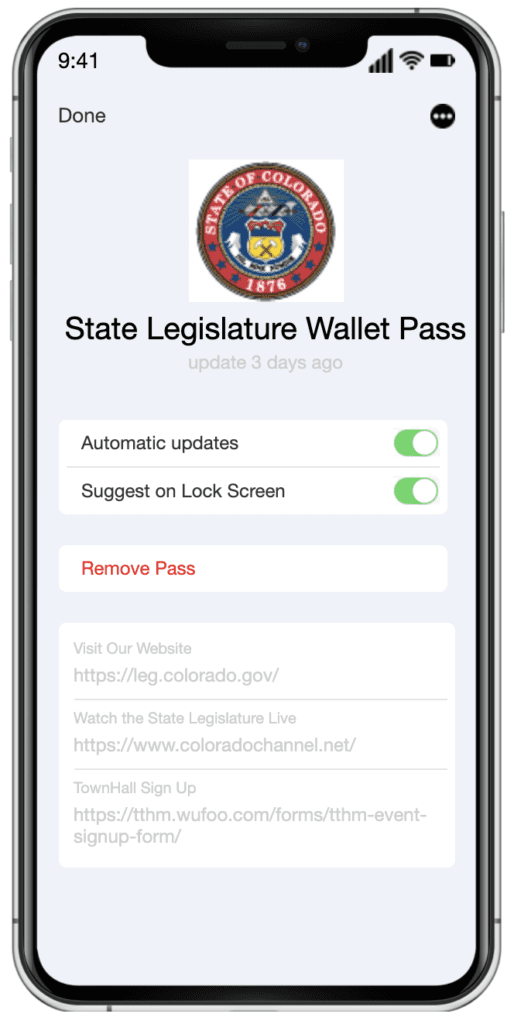 See Wallet Pass in Action
Want to see a sample Wallet Pass sent to your phone's digital wallet?
Get in touch with us now to see if this tech is right for your needs.