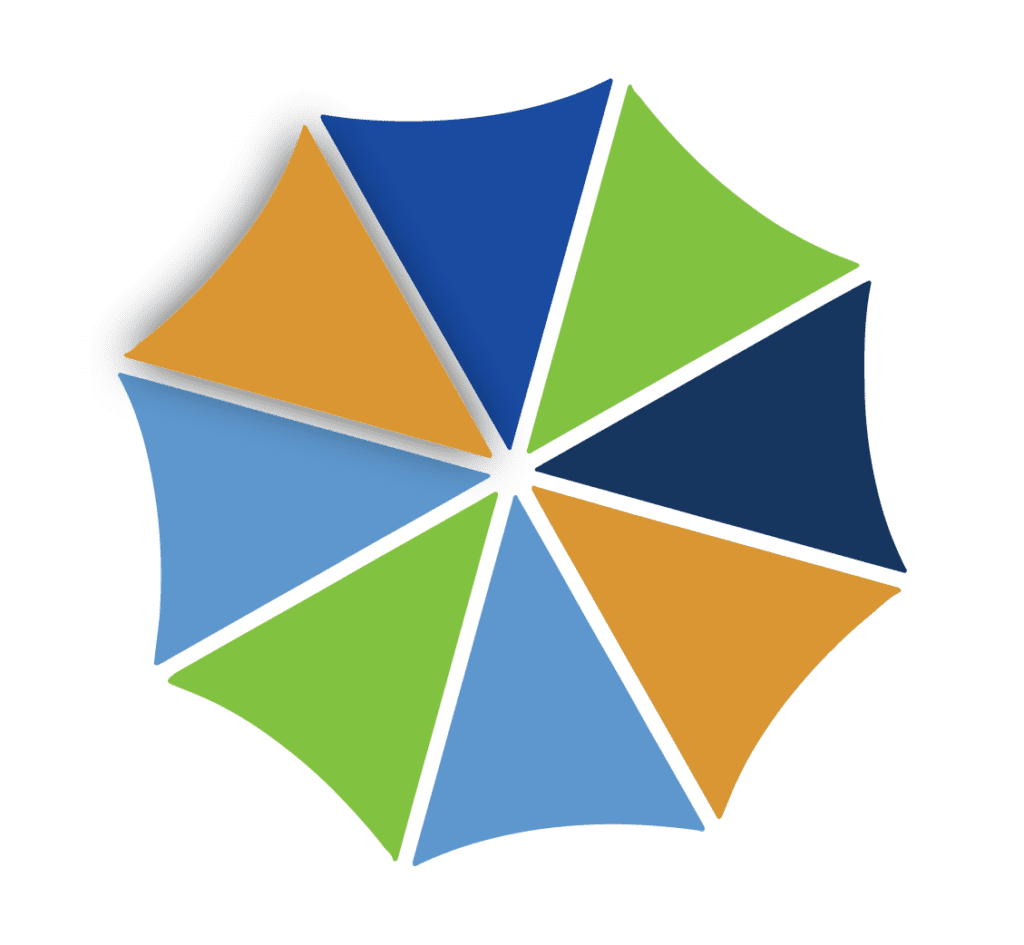 Municipalities & Counties
Municipalities by TTHM
---
Upgrading City & County Outreach with TTHM
Jump to a video walkthrough of a mock Teletownhall production for Gotham City District 2

How does a Telephone Town Hall Meeting work for a city or county?
We use virtual tele-townhall forums to connect city and county leaders to a large targeted citizen audience. The event starts with an outbound dial to target residents, continues with moderated introductions and updates from city leaders, then engages the audience through moderated Q&A and real-time polling. TTHM has produced municipal teletownhalls since 2007 outreach by the City of Denver to support a series of bond initiatives. Since then, we have produced budgetary teletownhalls, emergency relief teletownhalls, State of the City teletownhalls, infrastructure teletownhalls and more.
How much does TTHM help with the live Teletownhall event setup and production?
TTHM helps municipalities to provide important updates, engage in controlled Q&A, run digital polls, and follow up with residents in need of assistance. Telephone Town Hall Meeting provides full staffing of live operators to screen resident questions, professional moderation to develop and enact a production agenda, and virtual training demos for city/county staff if necessary. We also offer several alternate-language participation options to help bridge the language gap with residents. The most common alternate broadcast is a Spanish Simulcast, but we can assemble interpretation teams to serve the language preferences of your community.
What other services can be combined with Teletownhall event productions?
Our services help enhance your outreach avenues before during and after each live teletownhall event. TTHM uses an arsenal of mass-communications tools to create meaningful engagement and deliver trustworthy information. We leverage e-registration, phone blasts, and SMS/MMS Text Alerts to promote the event in advance, and real-time polling, patchthroughs, webcasting, Zoom/WebEx webinar integration and email collection during the event to broaden reach.
Contact Us for a complimentary virtual demo of our mass-communication services and let us know what outreach goals TTHM can help you accomplish.
See below for a video of a mock forum for Gotham City District 2, along with written and visual walkthroughs of how a professionally-produced Teletownhall works:
Telephone Town Hall Meeting (TTHM) creates custom mass-communication events for municipalities that expand outreach beyond the regulars that attend city meetings.
Add a Simulcast in Spanish, Vietnamese, Cantonese, Mandarin, Korean, Armenian, etc. to ensure that you are communicating with residents across language barriers.
Use our custom Web Registration Page to generate VIP opt-ins from the community. These numbers are typically dialed first before a larger dialing list targeted by area/demographics.
A TTHM Moderator fully manages each event from setup to launch, intros to Q&A, and polling to closing comments. Add PSA's and other important info to engage the audience.
TTHM Operators screen questions and collect email opt-ins from residents during the event. Our professional crew has produced thousands of live virtual forum events.
Offer a Web Simulcast via our Zoom/WebEx integrations so that community members can choose to join the live forum online instead of listening over the phone.
Leverage our Text Alert service to reach out to mobile phones with a simple SMS text or a more elaborate MMS (multi-media) text featuring an image that authenticates the message.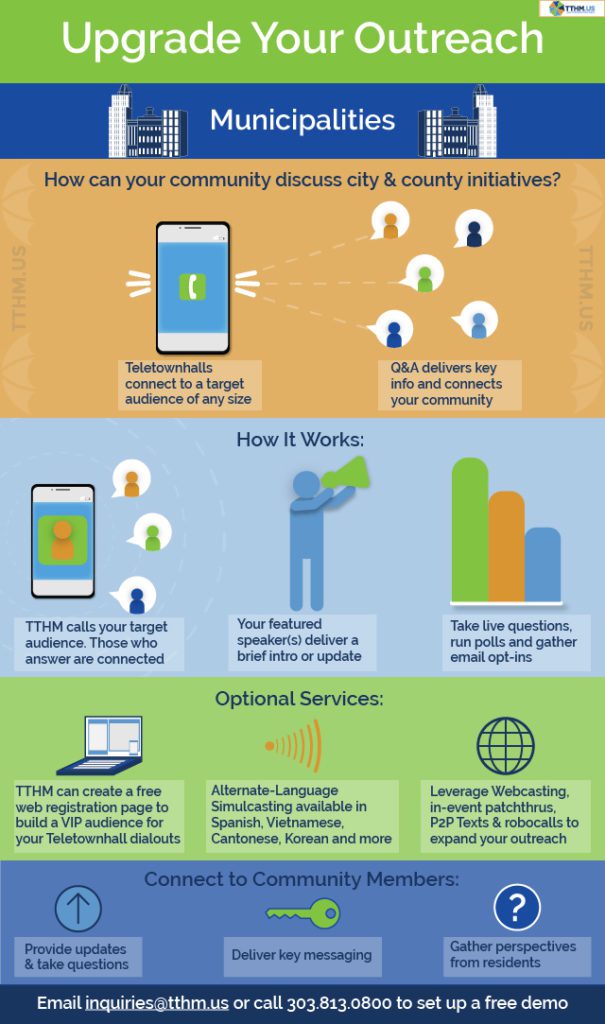 TTHM Municipal Teletownhall Sample
Request a Demo
Want to get a closer look at how it works?
Get in touch with us now to schedule a demo of our outreach technology and services.