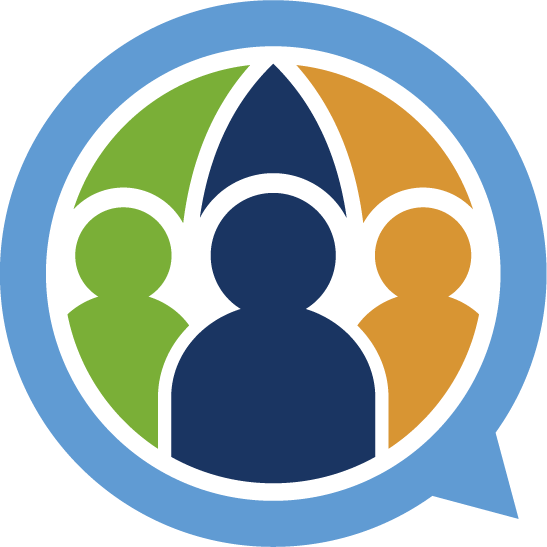 Print & Mailing Services
Is Direct Mail still a viable mass-outreach solution?
TTHM produces large-scale communications strategies for a diverse array of clients. Many of our clients pair digital and telecommunication outreach with well-considered print products that leave a lasting impression.
Contact Us to discuss how we integrate multiple platforms into a single mass-outreach initiative.
The Value of Print
---

In this digital age, it's easy to overlook print & mail as a primary vehicle for direct audience communications. Make no mistake, print remains a strong and key piece of a well-composed outreach campaign.

Whether as a direct mail piece, a customized brochure or booklet, providing your audience with a customized print product will get your message noticed and will continue building your brand awareness. Our team at TTHM will manage all the details for you, so every product you produce has a professional, memorable appearance.

Thru our creative, mailing and data services, our print capabilities will allow you to deliver your message in a creative and powerful way to a targeted audience.

Our print products include:
Direct Mail Postcards
Brochures
Print Ads
Business Cards, Envelopes & Letterhead
Booklets
Flyers
Invoices
Statements
Door Hangers
Custom marketing pieces
Custom packaging
Creative Services
---

The TTHM team creates high impact designs that will ensure your message is both received and has the intended impact on your audience.  TTHM will both work to produce new and engaging concepts as well as work with you to incorporate your existing designs and messaging to further develop and define your overall brand.
At TTHM, we start our creative process by clearly identifying the message you want delivered, the universe you need to target, and understanding your budget. From there we will work to blend a powerful creative concept with the specific print format that will best communicate your unique vision and message.
Mailing Services
---
No matter the number of items you need mailed, you can rely on TTHM to efficiently and effectively get your pieces delivered. Our experience with USPS guidelines helps us ensure that mailings are successful every time, within the timeframe you need and budget you can afford.
We've managed mailings on every scale, from local neighborhood lists to multi-million recipient campaigns. What we have learned is this; experience matters when it comes to designing/mailing your project through the USPS.
Our mailing services include:
Custom programming for variable data projects
Digital and Offset Printing
High Speed Addressing and Barcoding
Folding
Inserting
Collating
In-line Tabbing and Stamping
Hand Assembly
Mail Preparation and Delivery
Data Services
---
Our ability to help you collect and analyze your data is what helps separate TTHM from the competition.
We offer complete data services that include:
List Acquisition
Variable Data Applications
List Clean-up and Standardization
NCOA (National Change of Address) Update and DNM (Do Not Mail) Suppression
Postal Sorting for Postage Discounts
Daily Fulfillment Automation
Campaign analysis – What worked and how can we do more of it?
Predictive Modeling
Custom Programming
Need Help Finding The Right List?
Speak to your customers by interest, age, geographic area or any number of available attributes. We will listen to your objectives and provide you with data recommendations for your unique brand or market.
Resident/Occupant Data
Business Data
Specialty Data
Real Property Data
Automotive Data
Consumer Data
Modeled Credit Data
Response Data
Educational Data
Lifestyle Data
Custom Data Solutions
Our in-house developers can accommodate even the most complex data, whether it be for a mailing, online campaign or fulfillment project.
Automate daily fulfillment programs. Make a detailed, labor intensive project a breeze!
Data to page – Turn a complex spreadsheet into a clear and readable document. Utilize variable data/graphics to deliver your message.
Ability to extract data from PDF, HTML and other formats.
Tailored program enhancements to accommodate any database output: invoicing, billing statements, reporting, compensation and retirement summaries – no application too large or small!
Secure Transfer and Storage
TTHM understands that data security and client confidentiality is a serious matter. We continually update our system security to protect you and your clients. That includes secure data transfers, data storage, building security and paper shredding.
Talk Tech With Us
Want to learn more about any of our services? Get in touch with us now to discuss your outreach goals. We are happy to offer suggestions, provide a quote, or schedule a virtual demo of our Teletownhall forums.