Alternate Language
Simulcasting
Alternate Language Simulcasts
---

Giving your audience a language preference option expands your outreach to under-served communities. Our Spanish Simulcast is our most common alternate language add-on, but we also offer Vietnamese, Korean, Armenian, Cantonese, Mandarin, Russian, Hmong, Arabic, Japanese and a host of other language options.

Many of our alternate broadcasts reach households that have never been contacted by elected leaders or municipal/transit/school district representatives. Labor Unions use our Simulcast options to unify their membership across language barriers, allowing leadership to communicate more fully with all members. Connecting our clients to a diversity of American communities has become a critical part of our mission.

Alternate Language Simulcasts can be incorporated into your broadcast in four ways.
For all of these options, each Alternate Language Simulcast features two interpreters. TTHM also provides bilingual question screeners to translate audience questions into English to potentially be read over the air in the main broadcast. English-language broadcast content is translated across all Alternate Language Simulcasts.
Single Dialout: Give inbound participants a language preference option as they join using bilingual Live Answer and Voicemail prompts during dialout. Those that select a Spanish broadcast, for instance, are redirected to a live translation of your teletownhall in Spanish. This is a good option for including one or two alternate language options, allowing all dialed participants to choose from one to three languages.  ie. "Press 1 to listen in Spanish. Press 2 to listen in Cantonese."  Participants who do not select an alternative as they join will automatically join the main English-language broadcast.
Multiple Dialouts: Initiate multiple dials targeting known speakers of various languages. If your database contains a Language Preference field, TTHM can use multiple Live Answer/Voicemail prompt groups while dialing to specific databases delineated by language. Each dialing group automatically joins the broadcast that corresponds to their language preference.
Inbound Dialing Access: TTHM will always provide a unique ten-digit Inbound Participant Line for your main English broadcast and for each Simulcast. The inbound line for each language is included in the Voicemail prompt that is left during dialout in both of the options above. However, we can also simply provide you with one or more toll-free Inbound Participant Lines to distribute to language-preference groups prior to the forum. If you lack a Language Preference field in your database and do not want to include additional languages in the Live Answer and Voicemail prompts, this option allows you to independently promote Alternate Language Simulcasts.
Webinar Simulcasting: Telephone Town Hall Meeting uses Webinar Integration to expand the scope of many English-language broadcasts. We can also use Webinars to broadcast in additional languages, making that live translation available via the phone and web. This Simulcast option can be used independently, or added to any of the three options above.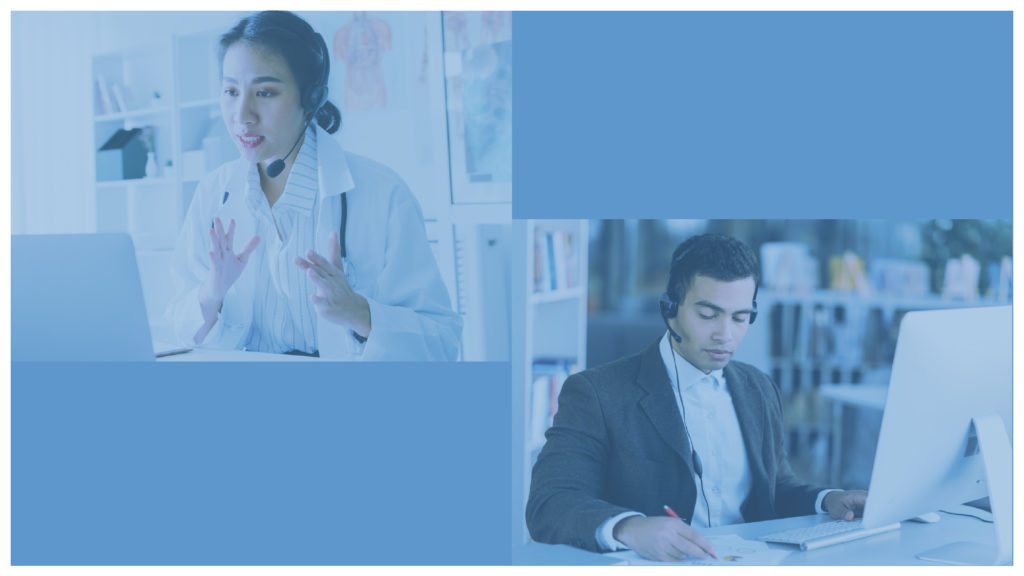 All of our simultaneous broadcasts allow participants to listen to a live translation of your main English-language broadcast delivered by professional interpreters. We typically use multiple interpreters to help the translation sound as conversational as the main forum, and to ensure that interpreters stay fresh for the full (typically) one-hour forum. Each of the first three Alternate Language Simulcast options above allows participants to submit questions to bilingual operators and vote in polls.
None of our Simulcast options require our clients to speak or write in Spanish or any other alternate language. However, we can produce stand-alone Spanish broadcasts if our client has staff that speaks, reads and writes well in Spanish. TTHM will still provide an event manager and Screening/Collecting staff.
Telephone Town Hall Meeting provides an additional reporting package for each Alternate Language Simulcast that includes all of the same participant data you receive for the main forum. Reporting always provides a full recording of the English-language broadcast and each Alternate Language Simulcast.
Contact Us to learn more about Alternate Language Simulcasting options, tailored to your unique situation and your outreach goals.
Testimonials from our participants:
Request a Demo
Want to get a closer look at how it works?
Get in touch with us now to schedule a demo of our outreach technology and services.