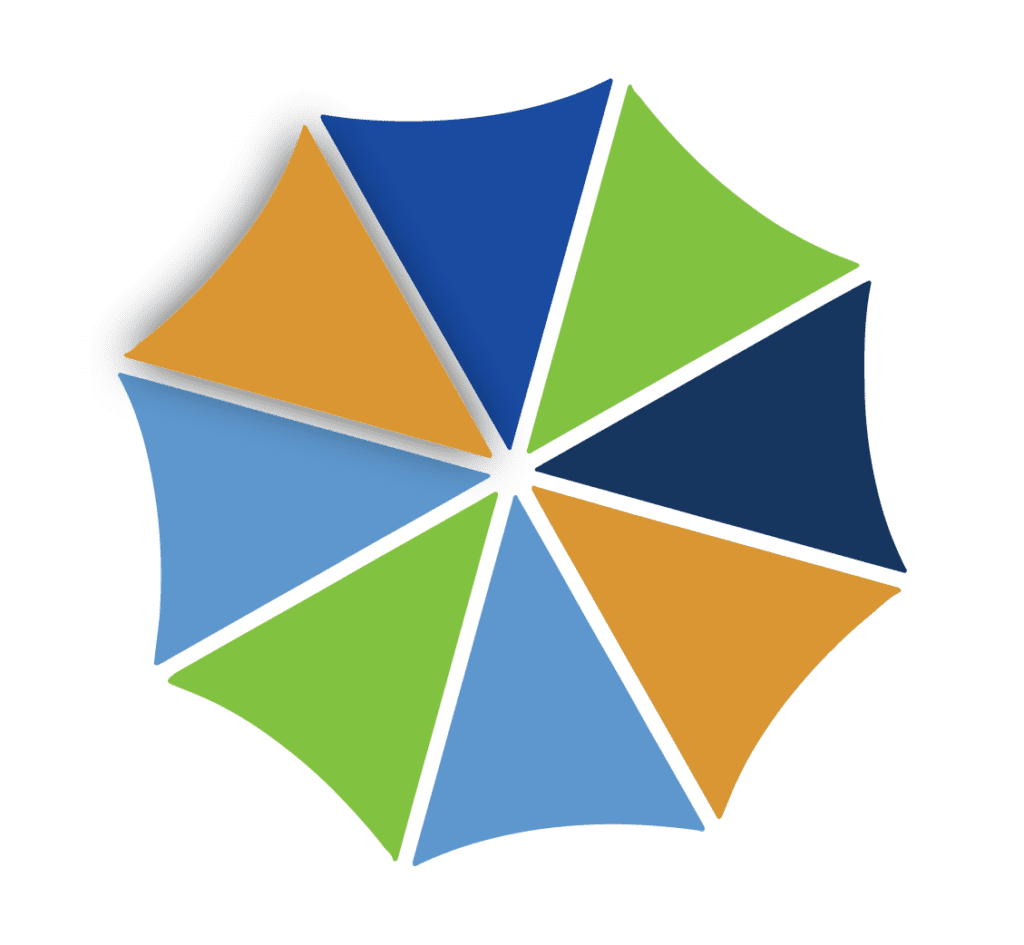 Health Care & Retirees
Health Care & Retiree Outreach by TTHM
---
Interactive Forums that Demystify Health Care
How does a Health Care/Medicare/Medicaid Teletownhall work?
Teletownhall broadcasts can educate thousands of participants about health care and benefits in a single hour-long forum. It starts with an outbound dial to a target audience of members or prospective members. Then we use educational introductions, live Q&A and real-time polling to engage the listening audience over the phone.
The program typically includes a mix of general benefit overviews and interactive Q&A to provide more detail and ensure that participants are gaining a complete understanding of the subject matter. Our forums are customized to achieve the specific goals of our clients based on detailed script/agenda development and professional live event production.
Since 2020, TTHM has managed thousands of Telephone Townhall Meetings with health care beneficiaries in tandem with client presenters. A majority of our Teletownhall forums are held with Medicare and Medicaid recipients who are more comfortable learning about benefits in a phone forum format. Beyond benefit explanations, we often use these forums to educate listeners on the digital tools available to them and how to access them on smart devices and computers.

How does TTHM assist with live Teletownhall event production?

TTHM provides experienced staff familiar with health care and benefit terminology. Our Screeners, Collectors and Moderators have processed thousands of questions, and delivered benefit information to millions of event participants for our health care provider clients. Managed Q&A allows for a personal touch even within a large virtual forum. TTHM Operators provide detailed question summaries that can be read in general terms and answered live.

TTHM Operators are trained to prevent membership loss by elevating serious or personal concerns to client member services based on client criteria. We can also set up in-event transfers to one or two targeted Member Services phone numbers depending on the purpose of the forum. TTHM has produced virtual events for onboarding new members, provided annual benefit updates, and reached out to Medicare recipients before and during the Annual Enrollment Period to assist in retention and expansion efforts.

Do you broadcast Telephone Town Halls in other languages?

We offer Alternate Language Simulcasting in Spanish and other languages that allows incoming participants to choose a live translation of the main English forum as they join the Teletownhall. Our Spanish Interpreters and Screeners in particular are also familiar with common health care terminology translations having assisted in years of medical/Medicare event production. TTHM offers more language options every year, so Contact Us with specific needs or visit our Language Simulcast Page to learn more about how Telephone Town Hall Meetings can bridge linguistic gaps.

The TTHM Digital Toolbox offers additional outreach solutions like Text Alerts and Voice Broadcasts, along with In-Event Add-Ons that enhance and expand your live Telephone Town Hall event.

How do Telephone Town Halls increase Medicare Advantage sales and member retention?

Telephone Town Hall Meetings allow you to effectively transition from the traditional in-person Medicare sales, education and retention meetings to a live virtual meeting with larger attendance. TTHM event management enables client presenters to focus on sharing key information, interacting with attendees, answering questions, and educating the audience on the features and benefits of a given plan. Our goal is to help educate and retain Medicare and Medicaid beneficiaries.

Telephone Town Hall Meeting provides an economically efficient means to communicate with large targeted groups of your members, helping them get the most from their health care benefits. This method of outreach is especially effective for Medicare and Medicaid beneficiaries who benefit from a detailed verbal walk-through of benefits, and appreciate the opportunity to have their questions fielded by live operators and knowledgeable experts.

Events reaching Medicare Advantage beneficiaries typically take place during the day to reach the largest audience possible. We can use P2P Text Alerts to deliver event notifications for an upcoming forum with existing members and deliver links to benefit information. P2P texts can also be used to invite prospective members to in-person meetings and other virtual forums that introduce Medicare/Medicaid beneficiaries to the plan options available to them.

Learn more about the work we have done in the health care space on our blog.
View a Sample Medicare Beneficiary Teletownhall Forum
Telephone Town Hall Meetings have been used to onboard, educate and retain hundreds of thousands of Medicare Advantage beneficiaries. This mock event walks through a general Teletownhall production process and showcases the tools we use to manage our virtual forums.
Clients work with us to deliver accurate information to large groups of beneficiaries while giving a personal touch for individual members with questions or concerns. Our operators triage basic issues, and we offer transfers to client member support teams to ensure each member gets the help they need. Reach out for a TTHM Demo to discuss how we can customize our live virtual forums to accomplish your specific goals.
---
Educate Pensioners, Beneficiaries & Retirees with Live Virtual Forums

Pensioners and other retired beneficiaries often struggle with misinformation presented by the media and other entities. Many seniors also find it difficult to understand and access benefits, services and programs available to them. Phone forums can be more comfortable for retirees who may be averse to newer tech, although we often use these live forums to educate retirees on utilizing new digital tools.
Hold a Teletownhall to educate retirees on the complexities surrounding their benefits in a virtual environment. You can broadcast from your office while pensioners listen live from the comfort of home. Telephone Town Hall Meeting staff manages the entire event virtually, providing a Moderator and Operators so that you can focus on delivering important information.
TTHM also offers a host of add-ons like Alternate Language Simulcasts in Spanish and a variety of other languages, along with Web Registration, Webcasting and Webinar Integration. For a complete list of the tools we use to expand and refine targeted outreach for our clients, visit the TTHM Toolbox.
We provide setup assistance and customize the entire virtual event to your outreach goals. Consider reaching out for a demo of our production process and digital tools by visiting our Contact Page.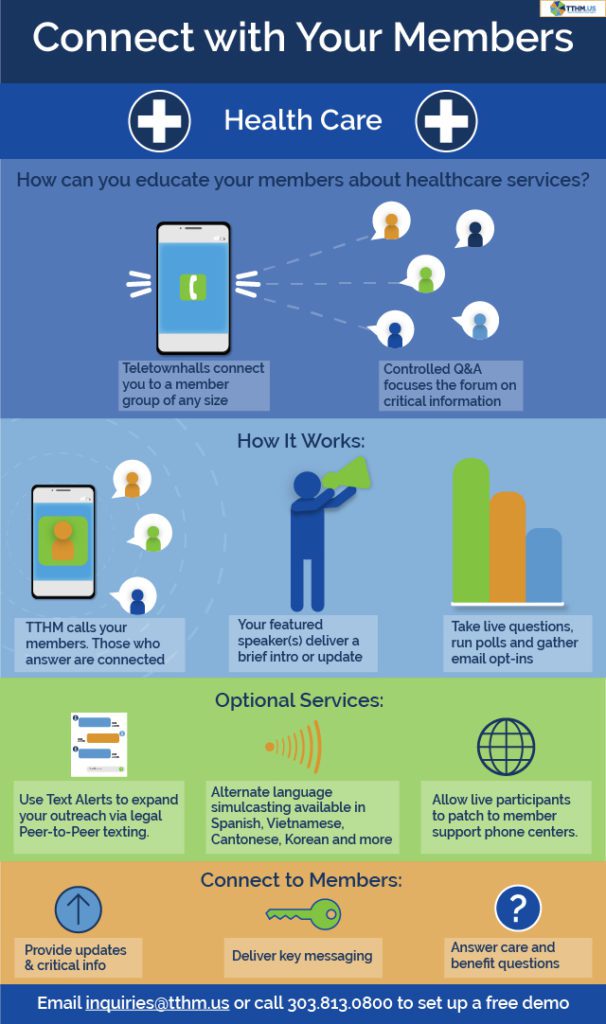 Request a Demo
Want to get a closer look at how it works?
Get in touch with us now to schedule a demo of our outreach technology and services.